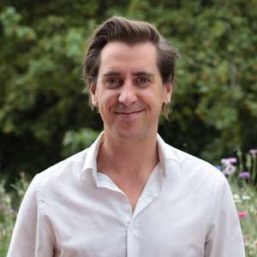 Ben Reynolds
Deputy Chief Executive, Sustain
Ben has been working at Sustain since 2004, and as Acting Coordinator (2014 – 2015) developed Sustain's first overarching strategy. Recently, Ben has worked with Jamie Oliver's team to get the government to adopt a sugary drinks tax, and set up of the Children's Health Fund which distributes money from a 10p voluntary sugary drinks levy from restaurants. Between 2004 – 2013, Ben edited the free ethical London food magazine The Jellied Eel, and took it from an 8 page newsletter to a free colour magazine with a 50,000 readership. Ben was a founding member of the Sustainable Food Cities network launched in 2013. In 2007, after authoring the report Edible Cities, Ben came up with the idea for the Capital Growth project, supported by the Mayor of London, to create 2,012 food growing spaces in London by 2012, and following that the Big Dig, which encourages volunteering on community food gardens around the UK. In 2005/06 Ben and his team successfully ran the consultation on the Mayor of London's Food Strategy. Ben is a trustee of the charity School Food Matters. He has also been a member of the London Food Board, chair of Growing Greenwich, and between 2008 -2012 was a member of the selection panel for the Big Lottery Fund's local food grants programme.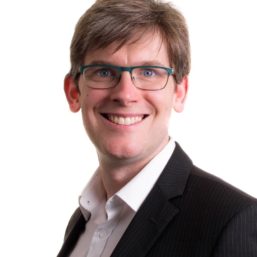 Christian Reynolds
Knowledge Exchange Research Fellow (N8 Agri Food Project), University of Sheffield
From June 2017 Christian Reynolds is on secondment to WRAP as Technical specialist in international food sustainability. In this role Christian will be working on integrating healthy sustainable eating and food waste reduction messages.
Christian Reynolds is a Knowledge Exchange Research Fellow (N8 AgriFood project) at the Department of Geography, University of Sheffield, and an adjunct Research Fellow at the Barbara Hardy Institute for Sustainable Environments and Technologies, University of South Australia. Christian's research examines the economic and environmental impacts of food consumption; with focus upon sustainable, healthy and affordable diets; food waste; and the political power of food in international relations.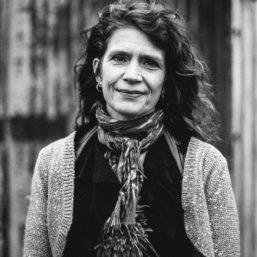 Clare Pettinger
Lecturer in Public Health Dietetics, Plymouth University
Clare Pettinger is a Registered Dietitian and Registered Nutritionist (Public Health) and experienced lecturer at University of Plymouth. With a keen interest in food poverty/justice and the 'future of food', she currently leads a small-scale research project 'Food as a Lifestyle Motivator' (FLM), which explores creative participatory methods to engage 'marginalized' communities in food activities to enhance their health and well-being (see Pettinger et al, 2017 and 2018). She recently led a comprehensive process evaluation of the Cities of Service 'Grow, Share, Cook' project in Plymouth.
Clare is an inspiring and informed educator, frequently acting as an advocate for her professions by offering expert consultancy on food and sustainability related issues to local/regional networks. Her passion won her a 2017 SSTAR award for sustainability in the curriculum, as well as co-authoring the recently revised Sustainable Diets Policy (BDA, 2017).
Clare believes strongly that new approaches are required to tackle current local (and global) food, policy and social wellbeing challenges.  She is an active member of the Food Plymouth partnership (Food Plymouth CIC) and currently leads strategic work on Sugar Smart and food poverty on their behalf.
Twitter @DrCPettingerRD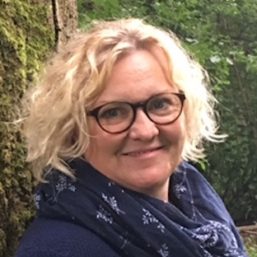 Sue Pritchard
Director of RSA Food, Farming and the Countryside Commission at the RSA)/
Honorary Senior Research Associate, The Barlette, University College London, Royal Society for the encouragement of Arts, Manufactures and Commerce/University College London
Sue is Director of the Commission and leads the RSA Secretariat team. Sue's background is in leading large scale change for more sustainable futures.
Before joining the RSA Sue ran a small consulting practice, working with public, private and not for profit organisations on their leadership, strategy, culture and governance.  She worked with governments and enterprises on the leadership and delivery of major and complex projects, most recently focussed on gender balance, diversity and inclusion in the leadership teams of government major projects.
Over the last twenty years, Sue has been awarded a number of Visiting Research Fellowships, from the Revans Institute for Action Learning & Research at Salford, the Academy of Engineering at University of Leeds, Ashridge Business School and most recently The Bartlett, at University College London, where she still holds the title of Honorary Senior Associate.
Sue has herself had a number of board level appointments, from vice chair of a large education charity to non-executive director and then chair of a health board for ten years, giving her a grounding appreciation for the real challenges in leading sustainable change.  Sue has written a number of papers and books on leadership and change and is a founding board member of the international journal 'Action Learning: research & practice'.
Alongside this, Sue also runs an organic livestock farm in Wales, with her family and volunteers.  The farm is also home to a charity, the Silver Birch Foundation, which provides education, training and development for disaffected and disengaged young people, in partnership with local schools. Sue is a Fellow of the RSA.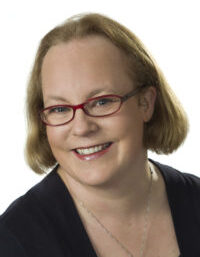 Mary Brennan
Chair of Food Marketing and Society, University of Edinburgh Business School
Mary is a food consumer researcher who explores the complex, dynamic relationships people have with food, how these shape everyday food practices, underpin contemporary food policy challenges and which are considered very resistant to change. She complements my theoretical and conceptual contributions to food marketing and society with creative interdisciplinary collaborations and innovative mixed method research offering new insights into everyday food practices, especially those considered "less than ideal" and often practiced behind closed, domestic doors (i.e. eating food past its use-by date; throwing out edible food; under-cooking of meat; over-consumption of food). My research also explores the concept of sustainable food in terms of production, procurement and consumption and is an active member of FRIED, the Food Researchers in Edinburgh Network, and the Scottish Food Coalition.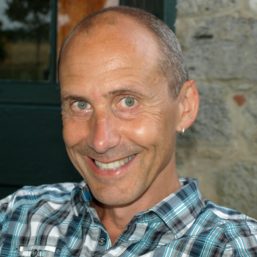 Mark Dooris
Director of the Health and Sustainable Settings Unit, University of Central Lancashire
Mark is Professor in Health & Sustainability and Director of the Healthy & Sustainable Settings Unit at the University of Central Lancashire. He has a background in health promotion, public health, community development and environmental policy – and has worked within the health service, voluntary sector, local government and higher education.
Mark is Chair of the International Health Promoting Universities & Colleges Steering Group, Co-Chair of the UK Healthy Universities Network, a member of the Food Research Collaboration's Advisory Board and was a member of Universities UK's Mental Health in Higher Education Working Group.
From 2007-2011, he  chaired the International Union for Health Promotion and Education's Global Working Group on Healthy Settings and from 2011-2014 was responsible for co-ordination of the UK Healthy Cities Network. He has also undertaken consultancy work for the World Health Organization and Public Health England relating to Health in All Policies, Healthy Cities, community participation and sustainable development.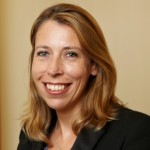 Sue Davies
Chief Policy Adviser, WHICH
Sue works on a broad range of food issues and consumer issues. She has represented consumer interests in food policy debates at national and international level and was the Chair of the Management Board of the European Food Safety Authority (EFSA) from 2012-16. Sue was awarded an MBE for services to food safety in 2003.