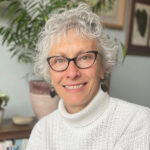 Dr Rosalind Sharpe
Director
Lindy Sharpe has worked on food systems and sustainability for more than 20 years, as an academic and in civil society organisations. She is motivated by the urgent need to turn sustainable food systems from the exception to the norm. This means understanding and promoting food systems that supply nutritious food, produced in ways that are environmentally restorative, at prices that are fair to producers and consumers. She has a PhD from the Centre for Food Policy in the social sustainability of industrial food supply chains, and was an early (2003) graduate of the Centre's Master's in Food Policy. As a journalist and editor, she has worked on newspapers, magazines and books in England and Canada. Her first degree, from Somerville College, Oxford, was in English Language and Literature. She is a trustee of the Brighton-based charity Food Matters.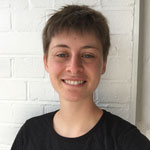 Hattie Hammans
Research Officer
Hattie Hammans is a sustainable food researcher based in London, and joins the FRC to lead the work on Sustainable Food Hubs. Her journey into sustainable food issues began when she was working as a chef in North London, leading gardening workshops in Brixton and volunteering on an agroecological market garden in Sussex. This led to an MSc in geography at UCL, with a focus on food. She is a youth member of the Land Worker's Alliance and the Youth Articulation of European Coordination Via Campesina. Alongside her job at the FRC, she continues to lead the data project at  Better Food Traders, an organisation that networks sustainable food producers and provides assurance to customers that what they buy was sustainably sourced.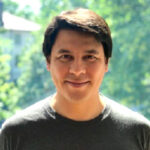 Antony So
Communications & Engagement Officer
Antony So is a communications and policy professional with extensive experience at the intersection of business, communications and politics. His international career has included work with the Organisation for Economic Co-operation and Development, the British Chamber of Commerce, the Food and Drink Federation, the United States Senate and for several political campaigns.
In 2018-2020, he studied for an MSc at the Centre for Food Policy, where his dissertation examined the political and lobbying complexities of the reauthorisation of glyphosate in the European Union. Prior to working in communications and advocacy, he gained a Master's degree in EU politics from the London School of Economics' European Institute.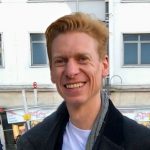 Gavin Wren
Design & Digital Officer
Gavin is a creative food systems professional who works on projects involving policy communication and creative media. His main interest is translating research and policy, so it can be more effectively understood by different audiences. Prior to working in communications, he was a professional food photographer and writer, with credits in National Geographic Traveller, Radio Times and Big Issue. His previous career spanned industrial and graphic design. He also studied MSc in Food Policy at City, University of London, focussing on the public health implications of diet-related content on Instagram in his dissertation. He is also food policy special officer for The Guild of Food Writers, editor of Quota and works on freelance projects in the UK and Europe.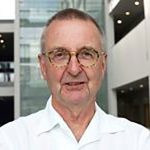 Professor Tim Lang
Special Adviser
Tim Lang is Professor Emeritus of Food Policy at City, University of London's Centre for Food Policy, which he founded in 1994 and directed until 2016. After a PhD in social psychology at Leeds University, he became a hill farmer in the 1970s, which shifted his attention to food policy, where it has been ever since. For 40 years, he's engaged in academic and public research and debate about food system dynamics globally to locally. His abiding interest is how policy addresses the environment, health, social justice and citizens. He's been an adviser to bodies such as the WHO, FAO, UNEP, EU and UK parliament. He was policy lead on the 2019 EAT-Lancet Commission Food in the Anthropocene report. He's been a member of the Mayor of London's Food Board for the present and previous mayors. His most recent book is Feeding Britain, a study of a rich economy's food system fault lines.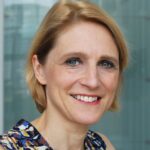 Professor Corinna Hawkes
Special Adviser
Professor Corinna Hawkes is Director of the Centre for Food Policy. She joined the Centre in January 2016 bringing with her a diversity of international experience at the interface between policy and research. She has worked with international agencies, governments, NGOs, think tanks and universities at the international level, as well as nationally and locally in the UK, United States and Brazil. A regular advisor to governments, international agencies and NGOs, her specialism is the role of food systems policies in what we eat and how they can be levered for positive impact. She serves as Co-Chair of the Independent Expert Group of the Global Nutrition Report, an international report tracking progress in malnutrition in all its forms across the globe. She has sat on the EAT-Lancet Commission on Healthy Diets from Sustainable Food Systems, the Lancet Commission on Obesity and the London Food Board and is Vice-Chair of the Mayor of London's Child Obesity Taskforce.
Follow Corinna on Twitter