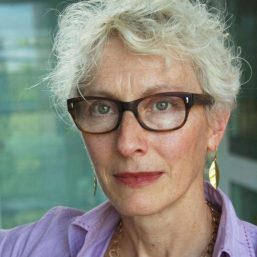 Rosalind Sharpe
Research Fellow
Rosalind Sharpe is a post-doctoral research fellow at the Centre for Food Policy, City, University of London, and a graduate (in 2003) of the Master's in Food Policy. Her research has focused on the sustainability of food systems, especially the social aspects of sustainability, and on the implications of the fact that so much of our food is produced by businesses or corporations. In the past, she has worked as a research assistant at the Centre for Food Policy, as a researcher at the New Economics Foundation, and as a food poverty project officer at the campaign group Sustain. Her first degree, from Somerville College, Oxford, was in English, and she spent the first part of her career working as an editor and journalist in England and Canada. She is married, has two children and lives in London.
Follow Rosalind Sharpe on Twitter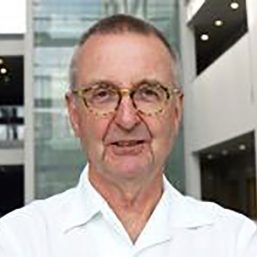 Professor Tim Lang
Founder and Special Adviser
Tim Lang is Professor of Food Policy at the Centre for Food Policy, which he founded in 1994 and which has been based at City, University of London, since 2002. After a PhD in social psychology at Leeds University, he became a hill farmer in the 1970s, which shifted his attention to food policy, where it has been ever since. For 40 years, he's engaged in academic and public research and debate about its direction, locally to globally.
His abiding interest is how policy addresses the environment, health, social justice and citizens. He has been a consultant to the World Health Organisation (e.g. auditing the Global Top 25 Food Companies on food and health) and Food & Agriculture Organisation (e.g co-chairing the working party which defined Sustainable Diets). He has been a special advisor to four House of Commons Select Committee inquiries (food standards x 2, globalisation and obesity), and a consultant on food security to the Royal Institute of International Affairs (Chatham House). He was a Commissioner on the UK Government's Sustainable Development Commission (2006-11), reviewing progress on food sustainability. He was on the Council of Food Policy Advisors to the Department for Environment, Food & Rural Affairs (2008-10), and was appointed to the Mayor of London's Food Board in 2010 (reappointed 2018 in a job-share with Corinna Hawkes). He's been policy chair of the EAT-Lancet Commission report on Healthy Diets from Sustainable Food Systems, due out in mid-2018.
Follow Tim Lang on Twitter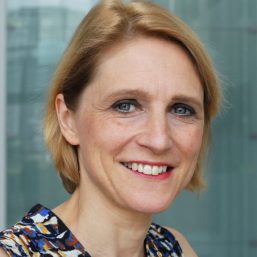 Professor Corinna Hawkes
Chair
Professor Corinna Hawkes is Director of the Centre for Food Policy. She joined the Centre in January 2016 bringing with her a diversity of international experience at the interface between policy and research. She has worked with international agencies, governments, NGOs, think tanks and universities at the international level, as well as nationally and locally in the UK, United States and Brazil.
A regular advisor to governments, international agencies and NGOs, her specialism is the role of food systems policies in what we eat and how they can be levered for positive impact. Corinna serves as Co-Chair of the Independent Expert Group of the Global Nutrition Report, an international report tracking progress in malnutrition in all its forms across the globe. She sits on the EAT-Lancet Commission on Healthy Diets from Sustainable Food Systems, the Lancet Commission on Obesity, the London Food Board and is Vice-Chair of the Mayor of London's Child Obesity Taskforce.
Follow Corinna Hawkes on Twitter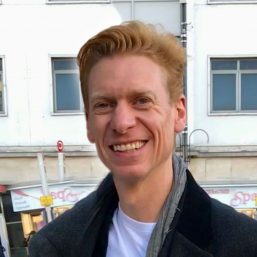 Gavin Wren
Communications & Web Officer
Gavin is a creative food systems professional who works on projects involving policy communication and creative media. His main interest is translating research and policy into effective communications for different audiences. Prior to working in communications, he was a professional food photographer and writer, with credits in National Geographic Traveller, Radio Times and Big Issue. His previous career spanned industrial and graphic design.
He has an MSc in Food Policy from City, University of London, studying the public health implications of diet-related content on Instagram in his dissertation. He is also food policy special officer for The Guild of Food Writers, editor of Quota and works on freelance projects in the UK and Europe.
Gavin lives in London and is a big fan of the arts, exploring London's rich cultural offerings. Also a borderline obsessive runner, he can be found running around East London most mornings.
Follow Gavin Wren on Twitter