Production of guidance to help drive local progress on sustainable food
FRC is working with Sustainable Food Cities (SFC) to produce evidence-based practical guidance for six priority topics, to help achieve change towards healthy and sustainable food at the local level.
Such guidance will allow those working on local food issues to know 'what works best' in terms of designing and implementing projects to achieve greater impact, as well as help 'make the case' to policy makers and funders.
For each identified topic, the existing evidence (academic and grey) will be reviewed and then translated into practical guidance, following discussions with a broader audience of stakeholders at a workshop.
Project Teams of academics, local food partnerships/practitioners and local authorities will oversee production of the guidance.
A wider email group will be created for each topic who will be invited to share existing tools and relevant research, provide feedback on and pilot the tools produced.
The resulting evidence review and tools will be published on the FRC website.  Evidence that supports "making the case" will be promoted to decision makers, funders and others, where appropriate.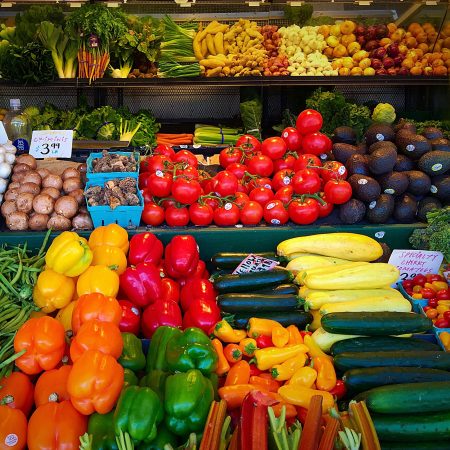 The FRC Cooking Skills project aims to produce guidance to help those implementing or supporting cooking skills projects at the local level, know "what works" in terms of identifying and monitoring "outcomes" and how to better "make the case" for funding cooking skills projects.
The project is supported by a Cooking Skills Project Team of 12 practitioners, commissioners and academics with expertise in community based cooking skills projects. Project Team & Meeting.
A workshop to inform the development of guidance attended by 26 representatives from cooking skills projects, local authorities, academia, NHS Scotland, NHS Wales and Public Health England, was held on 29 April 2018.
Martin Caraher – Professor of Food and Health Policy, Centre for Food Policy, City, University of London (Author)
Ada Garcia – Lecturer in Public Health Nutrition, Department of Human Nutrition, University of Glasgow (Author)
Wendy Wrieden – Principle Research Associate, Institute of Health & Society, Newcastle University. Public Health Nutritionist
Kim Newstead – Development Officer (practice development), Community food and health, NHS Scotland
Lisa Williams – Oversees all Wales Nutrition Skills for Life Programme
Susan Lloyd – Public Health Consultant, Barking and Dagenham
Marjon Willers – Co-Director, Health Education Trust
Mel Taylor – Deputy CEO of Greenwich Co-operative Development Agency (GCDA)
Nicola Nzuza – Public Health Nutritionist, Greenwich
Catherine Maxwell – Any Body Can Cook!, Warminster
Jamie Sadler – Managing Director, Food Nation
Michael Davies – Director, Cookability, Founder Public Food and Health Network (PFHN)
If you are interested in finding out more about this workstream please contact Mary Atkinson via contact@foodresearch.org.uk