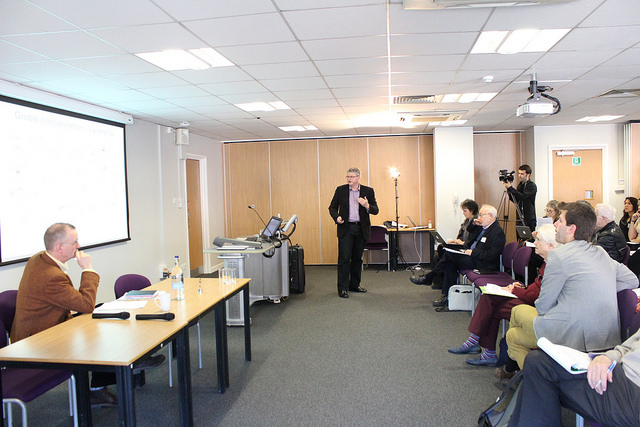 The last seminar in the ESRC-funded "Future of our Food" series, titled "Food and Corporations", took place on Monday, 30 March at City University London. This all-day event was focused on the corporate food world and the nature of food corporate power.
The programme included eleven talks organised in two sections: "Food Corporations: the players and the dynamics" and "What do food corporations say and what do they do?" ; the seminar was chaired by Professor Tim Lang. Amongst the speakers were specialists from academia, civil society, labour groups, media, as well as Britain's first Groceries Code Adjudicator.
You can watch the talks on our website, as well as read the presentations of the speakers. Photos from the event are available on our Flickr stream.
"The Future of our Food" is an innovative seminar series that unites academics, civil society organisations, members of the general public and policy makers in an effort to jointly explore emerging challenges in agriculture and food in the UK and globally. The project is designed to synthesise cutting-edge research on food systems for a mixed, multidisciplinary audience.