On May 11, the Food Research Collaboration hosted an all-day workshop on using the arts to improve research and dialogue on food, jointly organised with Brighton and Sussex Universities Food Network (BSUFN) and the Centre for Agro-ecology, Water and Resilience (CAWR).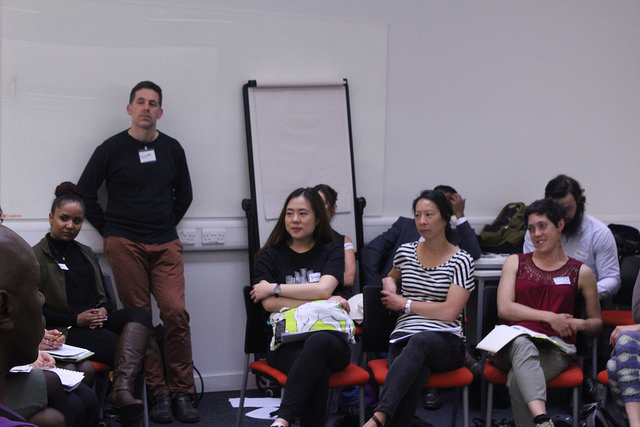 Participants were able to opt for experimenting with one of three arts-based activities (Collage, Photography/Film and Theatre/Drama), under the guidance of facilitators experienced in the use of creative participatory methods for research.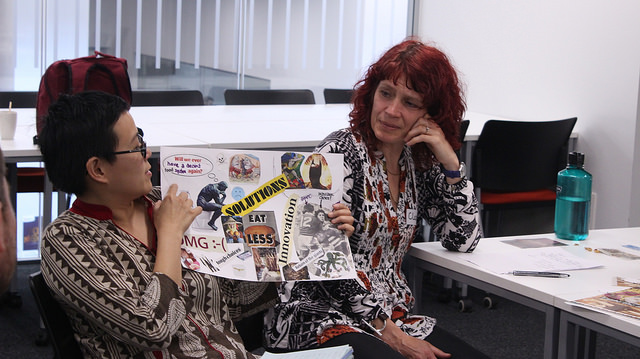 One of the groups, led by Bella Wheeler, used magazines as source material for creating food-themed collages, which were then discussed and presented in pairs.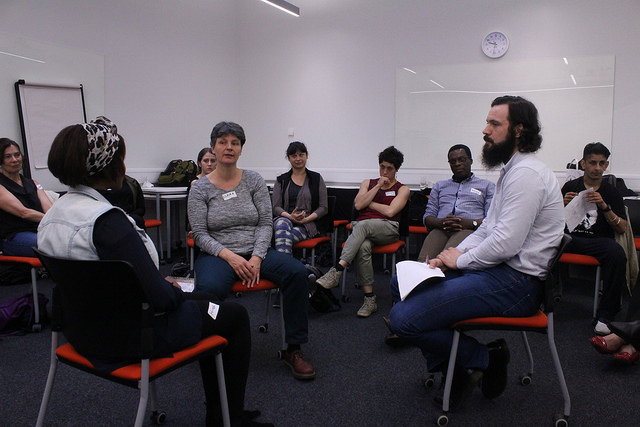 The Theatre/Drama mini-workshop was facilitated by Tom Wakeford and a group of drama professionals. Participants took turns to debate food issues; the topics that came out of this debate were then used as a starting point for devising and performing mini-plays about the food system.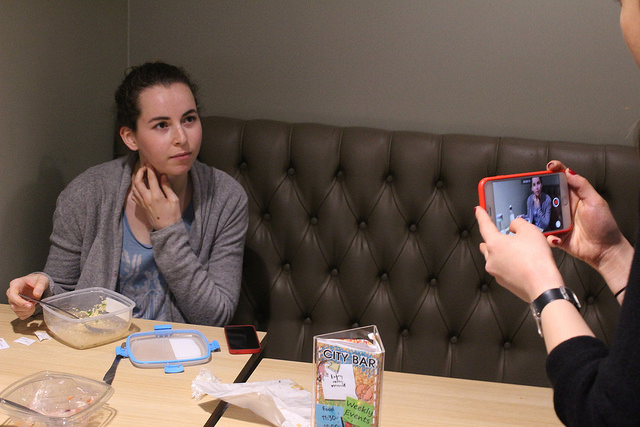 Meanwhile, the Photo/Film group, guided by Rachael Taylor, split to investigate the area on and around the City University London campus, trying to find food-related stories that can be told in images or in a documentary.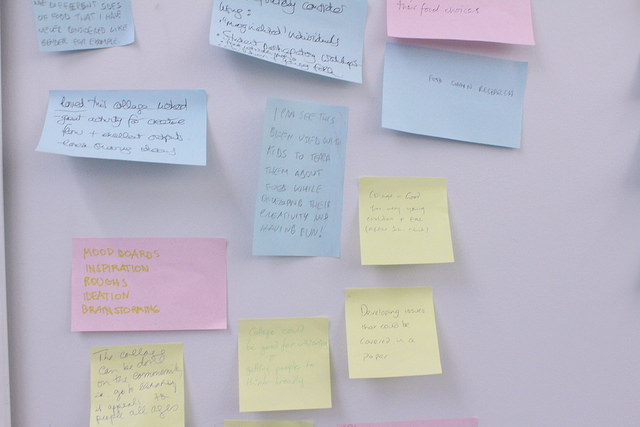 Later in the day, outcomes and conclusions were shared with all in a debate chaired by Ruth Segal.
More photos from the workshop can be found on our Flickr account. Watch a video of highlights from the day: