16 organisations working in social and therapeutic horticulture (STH) and animal assisted interventions (AAI) got together for the first time to discuss opportunities for collaboration in a roundtable on Green Care hosted by the Food Research Collaboration on 20 January and initiated by Care Farming UK.   Participants agreed on the need to work together raise the profile of the organisations working in this area and to promote the benefits of their work, which improves the lives of millions of people each year, as well as the need to collate and build on the evidence required for this purpose.
As a next step for greater collaboration, a roundtable for researchers and practitioners on the tools and metrics required for building evidence on green care interventions in both therapeutic and more community based settings is being organized by the Growing Health Network on 19 March.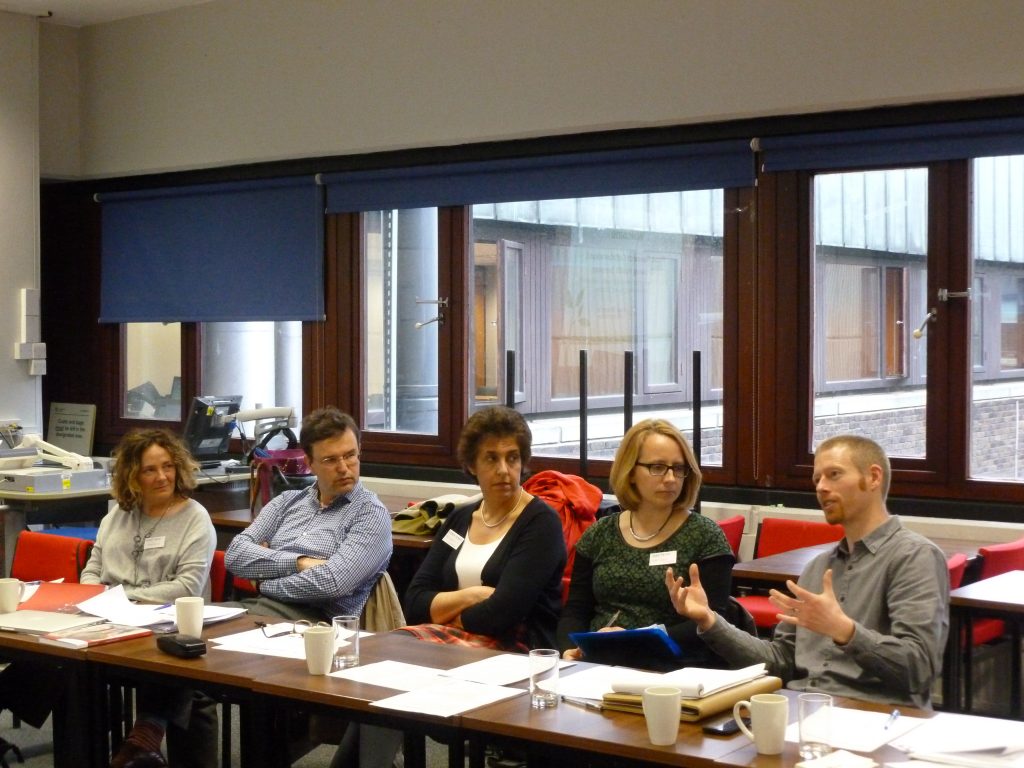 For more information on the Green Care initiative, please contact Ian Egginton-Metters, Trustee and Secretary of Care Farming UK, at ian[at]farmgarden.org.uk.