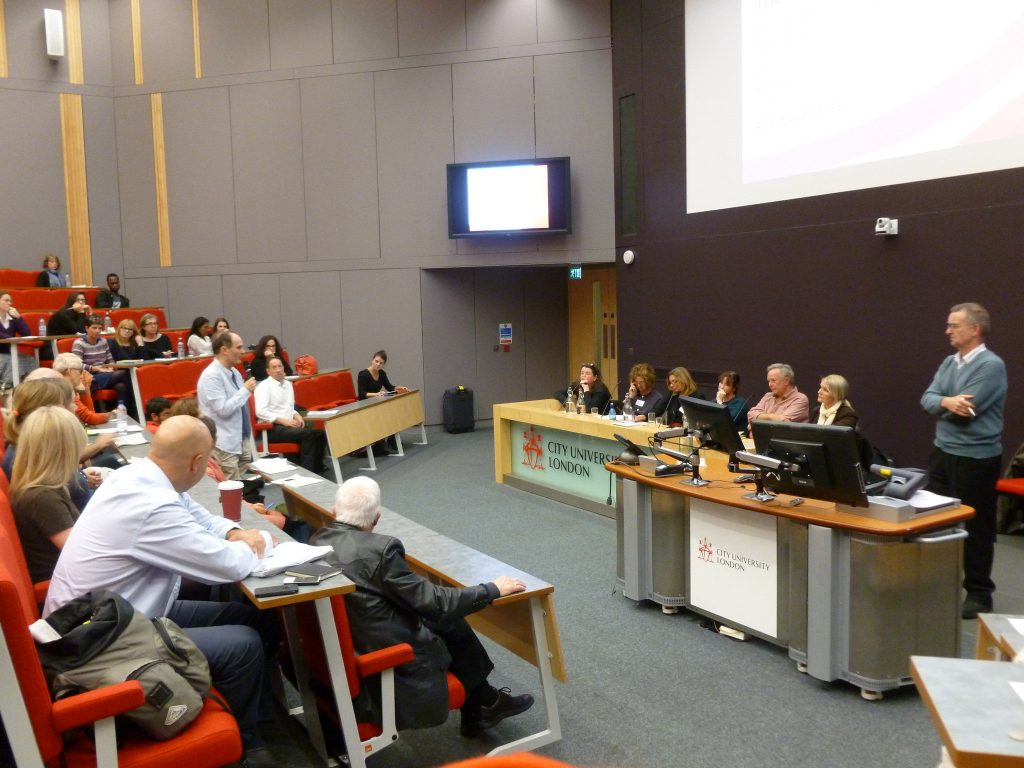 On October 22, City University London hosted an event focused on the Square Meal report, as part of its Green City Week 2014. Representatives of some of the organisations that contributed to the report, as well as other experts in public health and sustainability participated in the debate. The debate was chaired by Professor Tim Lang, who leads the Food Research Collaboration; the panel speakers were:
Peter Melchett, Policy Director of the Soil Association
Dr Abi Burns, Senior Policy Officer at RSPB
Sue Dibb, Co-Ordinator of the Eating Better Alliance
Vicki Hird, Senior Campaigner, Land Use, Food and Water Security Programme, Friends of the Earth
Dr Jane Dixon, Senior Fellow, National Centre for Epidemiology and Population Health, Australian National University
Barbara Crowther, Director of Policy and Public Affairs at the Fairtrade Foundation
You can now listen to a full recording of the debate on City University London's Soundcloud account:
The Square Meal report was published in July 2014 on the Food Research Collaboration website. The result of a collaboration between ten organisations, it aims to start collaborative discussion in the run up to next year's general election and to influence future government policies on farming, wildlife, food and public health.