In the latest blog in our Brexit Briefing Updates blog series, Josie Cohen and her colleagues at Pesticide Action Network UK (PAN UK) revisit their briefing on 'Brexit and pesticides: UK food and agriculture at a crossroads'. They warn that there are major concerns relating to the Statutory Instruments (SIs) on pesticides.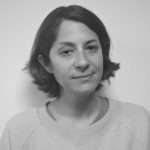 In February 2019, the government passed two new pesticide-related Statutory Instruments (SIs). SIs are a form of secondary legislation and the particular SIs in question are designed to ensure that EU laws still work properly when they are brought over into UK law. More than 600 SIs are required to ensure that, post-Brexit, UK regulations are still able to function properly.
As we outlined in our Brexit Briefing – published by the FRC in November 2018 – the government promised that the SIs required for Brexit contain no meaningful policy changes and are simply technical instruments needed to fix bits of EU laws that will no longer apply, such as replacing the name of an EU body with its UK equivalent or removing a requirement to collaborate with other Member States. However, civil society is finding that, buried deep within these long and technical legal documents (some of them run to hundreds of pages), there are changes that will undermine the protections the UK has enjoyed as an EU Member State, including in crucial areas like the environment and human rights.
PAN UK has been helping Peers and MPs, who are completely overwhelmed by the size of the task, to scrutinise the pesticide-related SIs. With help from Sussex University on the legal analysis, we spotted that the text relating to banning chemicals which disrupt the hormone system (known as Endocrine Disruptors or EDCs) had been deleted. Our friends at the NGO ChemTrust threatened to take legal action against the Government for this omission, which could have led to harmful EDCs being authorised for use in the UK. In response the Government said that the deletion had been a mistake and it has produced an additional SI which reintroduces this key part of our pesticide protections.
PAN UK also identified the following concerns relating to the SIs which we have raised with the  Government and UK Parliament:
Loss of oversight, checks and balances and a significant consolidation of power
Weakening of requirement to obtain independent scientific advice
Weakening of other pesticide standards
Important parts of regime left unclear or detail to be filled in later through guidelines
Loss of capacity and lack of investment in standalone regime
These are major concerns and it is crucial that they are noted on the parliamentary record, so they can be referred back to when creating the standalone pesticide regime the UK Government wants to put in place after Brexit. The SIs were always going to pass – despite their inadequacies – but we need to make sure the Government and general public are aware of our concerns.
The lack of clarity on how the UK will govern pesticides in the future is extremely frustrating. Essential processes are being put on hold due to the paralysis around Brexit. For example, the Government was legally obliged to hold a public consultation in 2018 on the UK's National Action Plan which sets out how to reduce pesticide-related harms and assist farmers to adopt non-chemical alternatives. This consultation has been delayed endlessly and still hasn't happened, although is promised for later in 2019. Meanwhile, UK pesticide use is rising and it is human health and the natural environment paying the price.
There are further causes for concern relating to the changes contained within the SIs. It appears that a UK standalone pesticide regime will have significantly less capacity and independence than its EU equivalent. Given the huge and malign influence of the pesticide industry, this massive loss of capacity and consolidation of power is extremely dangerous and risks leading to a wider array of pesticides being permitted for use in the UK as well as in higher levels in our food.
However, even though not much has changed since the publication of our Briefing, there are some signs of hope. The government is currently designing the new Environmental Land Management Scheme (ELMS) which will replace the EU's Common Agricultural Policy. The idea of this new UK subsidy scheme is that it rewards farmers with public money for delivering 'public goods'. If designed well, the scheme has the potential to reshape UK agriculture for generations to come.
PAN UK is working hard to ensure that ELMS provides farmers with the financial support they need to reduce pesticides, and rewards those already using minimal or no pesticides. We are also keeping an eye out to make sure that the UK Government keeps people's health and the environment in mind when signing trade deals and doesn't bow to the demands of the pesticide industry or future trading partners such as the USA who are pushing for us to weaken our standards.
Read the FRC Food Brexit Briefing on 'Brexit and pesticides: UK food and agriculture at a crossroads' by Josie Cohen, Nick Mole and Keith Tyrell.
Catch up on the Brexit Briefing Update blog series by clicking on 'Brexit Briefing Update' on the Food Voices page.
Feature image: Copyright David Hawgood and licensed for reuse under this Creative Commons Licence.