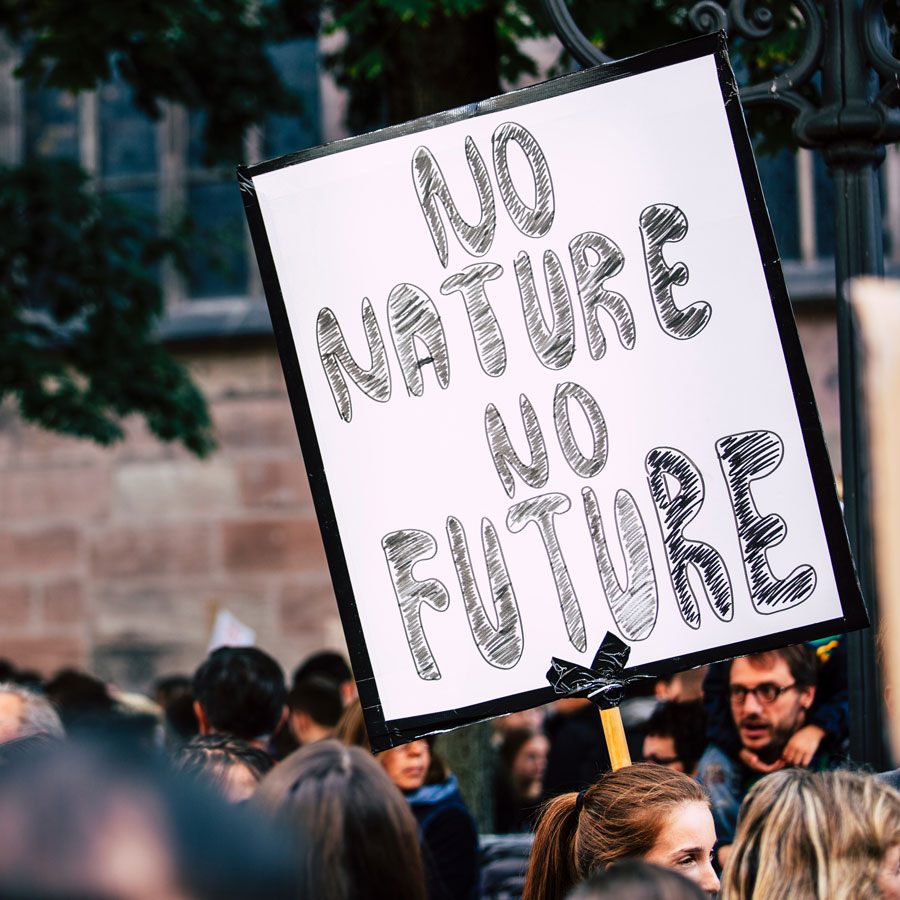 Dietary change is part of the climate solution – is COP27 listening?
The science is unequivocal. We need to reduce meat and dairy consumption, especially in G20 countries, to create a sustainable food system, stay within planetary boundaries and keep our climate goals within reach. The need to do so is urgent.
Over the next few weeks, we will be inundated with news from COP27. As you follow the news, bear this question in mind: has COP27 taken on-board the science about climate change and diet – or is dietary change the elephant in the room? Find the answer by looking for any policy solutions aimed at reducing meat and dairy consumption. Do you see any?
Last year I shared research analysing countries' climate plans (known as Nationally Determined Contributions- NDCs) before COP26, to see if dietary change was included as a policy lever to achieve climate targets. It wasn't. Nations agreed to update their NDCs before COP27 to reflect their increased ambition to reach net zero. This year I was eager to find out if diet would now be included. Despite the science, diet has still been ignored.
First, only 26 countries out of 197 have updated their NDCs. Only six of the G20 had updated their NDCs (Australia, Brazil, Korea, Indonesia, India, UK), but none mentioned dietary change. The focus is again on production methods and technology– supply side solutions.
Secondly, what is on the agenda at COP27? What gets discussed, and what gets ignored, at international meetings is a question of power. It is an indicator of how the problem of climate change is being represented. Looking at COP27's agenda, the Adaptation and Agriculture Day focuses on how we adapt to climate change, not on what we grow and what we eat as a means of limiting climate change. Further research has shown that climate policies that rely on adapting the methods used to farm animals, rather than reducing the number of animals farmed, will have limited impact. The environmental impact of even the lowest impact animal products far exceeds the impact of the equivalent plant proteins.
Thirdly, there is some good news. Advocates for food sector transformation are hosting the first food system pavilion at COP27. Delegates can attend talks on how to transform the food system and, encouragingly, diet change is presented as a solution. This is an important element of an agenda-setting process, and the talks look inspiring and engaging. You can register here to join the online discussion. It is a significant step forward but let's step back and look at the power dynamic. The food system pavilion has been granted 'observer' status, which means participants are not taking part in negotiations. However, research by the FRC into the food industry presence at COP26 highlighted the role of lobbyists within national delegations. Dietary change advocates need to be in these decision-making spaces, rather than on the outside looking in. COP27's strapline is 'Together for Implementation'. But if dietary change is not included in countries' climate plans, it will not be part of the solution.
Why is dietary change still not included in COP27 negotiations? There are several possible reasons, including governments being wary of being seen to infringe people's rights to make their own diet and lifestyle choices. The UK government, for instance, has no coherent message on meat consumption. It ignored Henry Dimbleby's Food Strategy recommendation that the UK reduce its meat consumption by 30% over ten years to reach net zero by 2050.
But the debate about diet has regressed, mirroring what happened in the wider climate change debate. You may have noticed this: vested interests have pushed back on the idea that we should change what we eat. Commentary seems to suggest that we can meet our climate goals without reducing meat and dairy. According to this argument, we just need to change our production methods; just look at examples from the UK, the US, and across Europe.
Following a pattern of climate change denial, governments, vested interests and the media are acting as though the question is still up for debate – despite the wealth of evidence that says exactly the opposite. There is increased 'noise' that dietary change is an individual choice, even though in reality dietary patterns are influenced by food industry and government policy.
It's time to acknowledge the elephant – and the science – in the room. Dietary change is necessary to fight climate change. The burden of changing diets cannot be left to the individual. Research has shown government policy plays a critical role in shaping what we eat (as well as individual drivers such as taste, cost and convenience). Policy action by government (information, regulation, taxes, subsidies) would incentivise the food industry and individuals to make more sustainable food decisions, which would lead to long-lasting behaviour change and address broader questions of social and environmental justice.
We know what the solutions are. Governments can and must take a role in changing diets. Governments should stop being passive and talk directly about people's consumption. The risk of not limiting warming to 1.5 is getting more real – governments owe it to citizens to use all policy levers at their disposal to achieve the reductions at the scale and pace required.
The next time you see a climate policy solution that does not include changing our diets, call it what it is: science denial. Ignoring the evidence and recommendations of a wide range of organisations including the IPCC, FAO, UNEP, The Lancet, World Resources Institute, UK Climate Change Commission, National Food Strategy, House of Lords, Chatham House, Climate Assembly UK …shall I continue?  Dietary change also brings a range of co-benefits; improved public health, protection for biodiversity, and less harm towards animals.
World leaders, and COP27 delegates, need to listen to the science and include dietary change into climate policies now.